Ricky Fitzpatrick: Home
Welcome to the official online home-away-from-home for award-winning Christian Folk singer and songwriter and worship leader Ricky Fitzpatrick.
Settle in and look around. For some of the most recent news, click on any of the banners below. Click on the MUSIC link to scope out your favorite tunes. Go to the BLOG to get first-hand reports on new events, announcements and postings. And go to the LINKS area to visit any of Ricky's other online digs like Facebook, Twitter, iTunes, the Beside Me All Along blog and more. And while you're here, be sure to sign the guestbook and leave your comments there.
Thanks for stopping in! FIC...RF
_________________________________________________
LATEST NEWS...!!!
*** "Only and Forever" is just up, on the MUSIC page. And the intro video is also up on the RF Youtube channel! It is already becoming one of our most listened-to songs. Please give it a spin and use it in your own worshiptime. The Lord is our King, only and forever!
*** We're VERY proud to announce a new and exciting endorsement partnership with Olive Tree Bible Software! Their BibleReader app is the only "Bible" I carry with me these days, and the only thing I need to use during Worshiptime, or when I'm writing a new song. Learn more at http://www.olivetree.com/
*** Get your feet tapping and stream a 90 second preview of the "stage 1" demo of the newest worship tune, "Praise Song". Click this link or the CD Cover below. C'mon and Praise the Lord!
*** Ricky signs an exclusive digital distribution deal with Sugo Music Group! With over 10,000 songs in their catalog and more than a quarter-century as a respected and influential part of global music distribution, the Sugo deal is definitely something to shout about! Read more on the NEWS/JOURNAL page!
*** "Highway 98" is finally declared by the GA House of Representatives as the official song of GA Highway 98! Go to the Highway 98 Music Page to listen to and read all about it!
_________________________________________________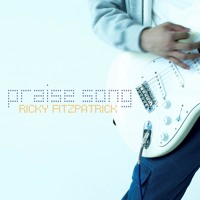 ____________________________________________________________